6-figure towns
Holmdel, N.J., residents pull in more than $159,000 a year. Which other places in our Best Places database have high incomes?
21 of 28 21. Ponte Vedra, FL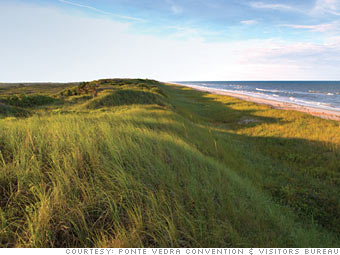 Population:
27,640
Median family income (per year):
$116,399
Median home price:
$405,082
This seaside community has strong ties to golf: Ponte Vedra is home to the PGA Tour, the Players Championship and Masters champion Vijay Singh.
Twisted oaks and aqua lagoons dot the landscape, and Ponte Vedra's beauty helped its population skyrocket: It doubled in the 1980s
http://money.cnn.com/galleries/2009/moneymag/0907/gallery.bplive_6_figure_towns.moneymag/21.html
Carey Frankel, ABR, GRI
Phyllis Frankel…