Northeast Florida Real Estate> Northeast Florida Condos
Real Estate Statistics
| | |
| --- | --- |
| Average Price | $435K |
| Lowest Price | $95K |
| Highest Price | $3.8M |
| Total Listings | 540 |
| Avg. Days On Market | 60 |
| Avg. Price/SQFT | $309 |
Property Types (active listings)
Northeast Florida Condos

Search Condos By County Or City Location:
Search Condos By Type:

Condo Special Searches
Search Northeast Florida Condos by County
Which Way Are Condo Prices Headed?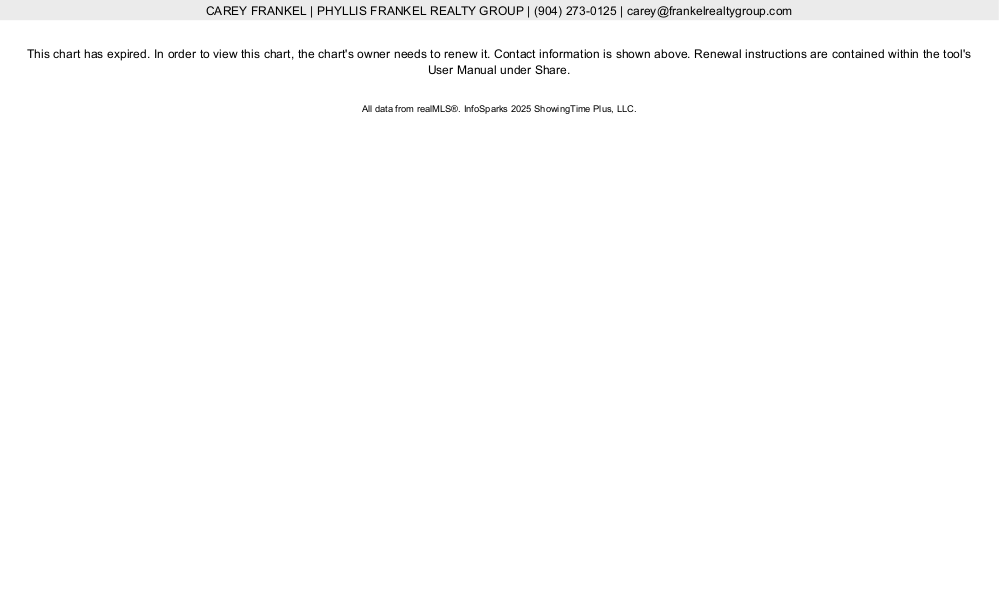 An upward trend line in the chart above means Condominium real estate values are going up. And vice versa...
Are More Condos Coming On The Market In Northeast Florida?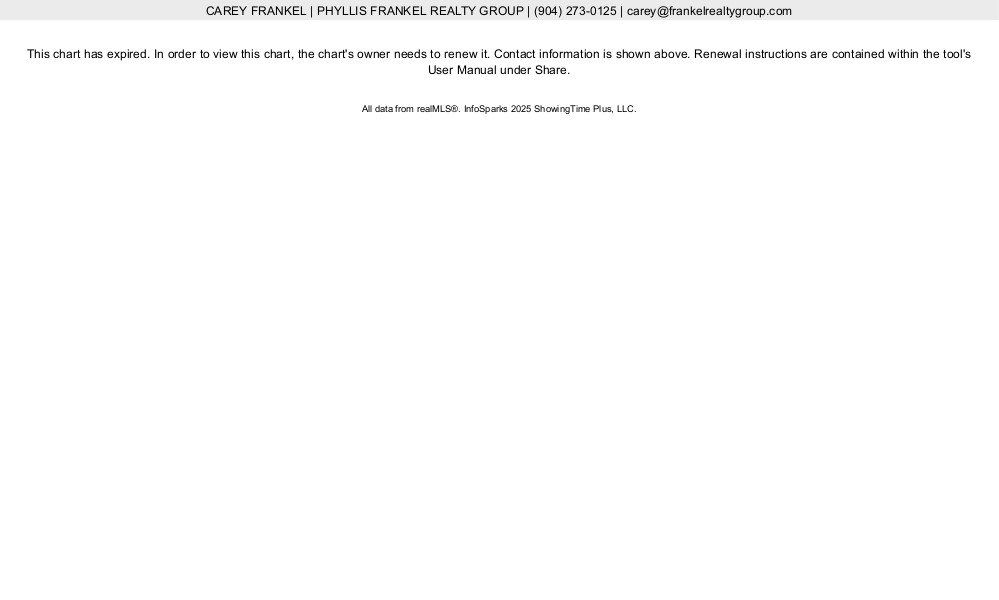 An upward trend line in the chart above indicates more real estate is coming on the market in Atlantic Beach. And vice versa... A long term increase in supply of homes will have a negative effect on appreciation if it pushes the absorption rate above the 6 month level.

How Long Do Condos Stay On The Market in Northeast Florida?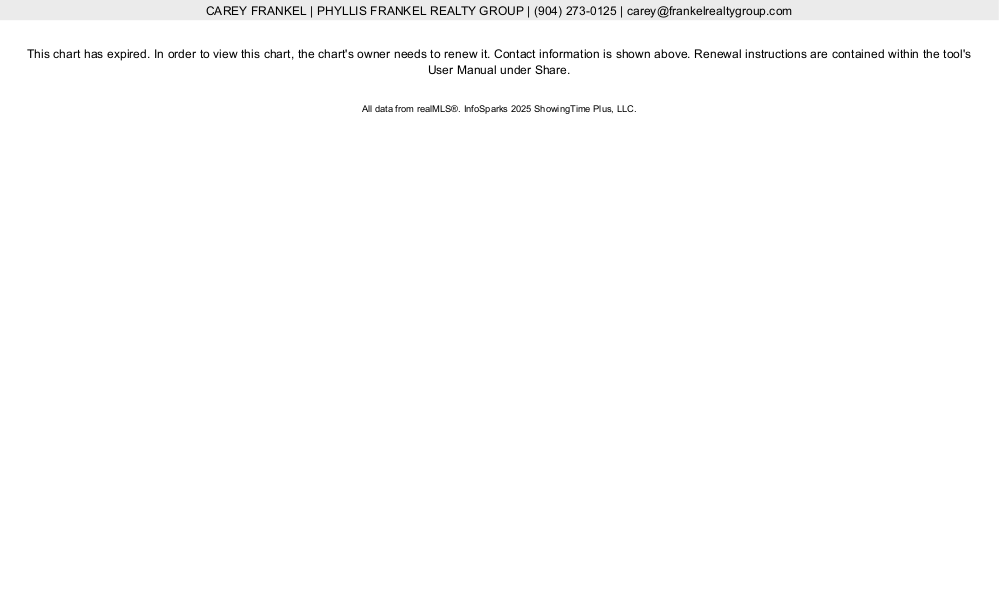 As you can see from the chart above Condos in Northeast Florida don't stay on the market long. A steady trend upward would indicate a slowing in the market. And vice versa...

How Close to List Price Do Northeast Florida Condos Sell?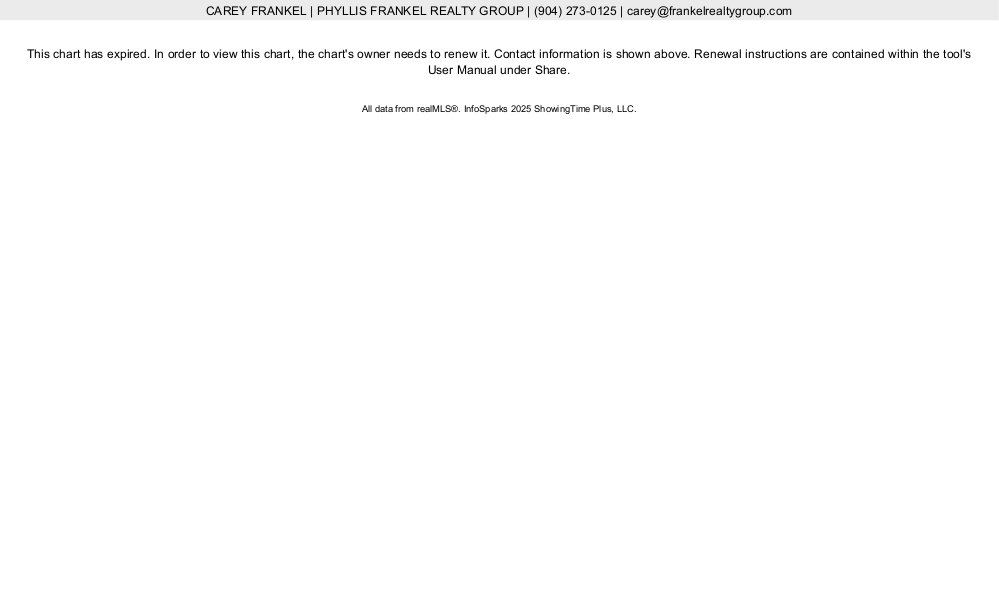 As you can see from the chart above Condos in Northeast Florida sell relatively close to list price. A steady increase in the sale to list price ratio would indicate a hot market and prices to rise in the future. And vice versa with a steady decrease in the sale to list price ratio.
Condo Living in Northeast Florida
Enjoy living in Northeast Florida more without the upkeep and maintenance that goes along with a single family home. In a condo, the condo association takes care of all the common areas. This usually includes the roof, the exterior and amenities. So no lawn maintenance, exterior painting or other weekly chores for you when you are in a condo.
Oceanfront Condos
Nothing is better than waking up in the morning and walking out to your oceanfront balcony to enjoy your morning coffee. No worries about doing the lawn or fixing the roof. Just endless views of the Atlantic Ocean.
But that is not it! Our newer condos are amenity rich with fitness centers and pools. So there is no reason to leave the oceanfront to exercise.
In Northeast Florida the majority of our oceanfront condos are located in Jacksonville Beach. These oceanfront condos run the gamut from older condos built in the 1970's to newer, luxury condos that are bigger than most homes. Ponte Vedra Beach also has oceanfront condos. Most of these oceanfront condos are located South of Corona Rd and ending at the Sawgrass Beach Club. Due to the Ponte Vedra Beach location these condos starting price exceed Jacksonville Beaches' prices.
Golf Course Condos
Step out your condo for a quick round of golf with our many condos on the golf course. In Jacksonville you will find condos in a golf course community in Deerwood in Southside. In Ponte Vedra Beach there are many condos in Sawgrass Players Club and Sawgrass Country Club. You have many condos directly on the golf course and some that are just off the golf course. Or you might consider St. Augustine's golf course condos in World Golf Village or Palencia.
Condos For Sale in Jacksonville FL
If you are looking for a condo for sale in Jacksonville FL then you have plenty to choose from. In Jacksonville we have everything from starter condos to ultra luxury multi-million dollar condos on the river, intracoastal and ocean. If you are looking for an oceanfront condos then you have plenty to choose from. However, there are a lesser number of condos on the river such as The Peninsula, Old San Jose, 6000 on the River and a few more. And then we have relatively few on the intracoastal waterway; Marina San Pablo and Mirra Vista. And while we have condos all over town, we have the largest concentration of condos in the Southside area of town and in Jacksonville Beach. So those are two parts of Jacksonville you should definitely give consideration to.
Condos For Sale in Jacksonville Beach FL
The majority of condos for sale in Jacksonville Beach FL are on the ocean running from around 30th Ave S north to 19th Ave N. That being said, there are plenty of condos just across the street from the ocean or a block or two away. Then you have the largest condo complexes off the ocean: Ocean's Edge, The Villas at Marsh Landing, the Palms at Marsh Landing and Jardin De Mar. So you have plenty of Jacksonville Beach condos to choose from. Give us a call to get started.
Condos For Sale in Southside & Intracoastal West
Outside of Jacksonville Beach, the bulk of Jacksonvile's condos are located in the Southside & Intracoastal West area. The majority of the condos are apartment conversions. Meaning that there were apartments that were converted into condos. That means you will find a good number of gated complexes with amenities and buildings that are usually three stories tall. That is not to say we haven't seen condos built from scratch. But they are in the minority.
This area is popular for "being minutes to anything". You have the Southside business center where Bank of America, BlueCross BlueShield and more just minutes away. You have Jacksonville's newest and most popular mall, The St. Johns Town Center smack dab in the center of Southside. And one block over you have the Tinseltown entertainment complex with even more restaurants and movie theater. Then 10 minutes in one direction you are in Downtown Jacksonville and 10 minutes in the other direction you are at the Beach.
Condos For Sale in Downtown Jacksonville FL
With the redevelopment of Downtown Jacksonville we have seen some newer condos built. These are luxury high rise buildings with riverfront views and all the amenities you would want: Berkman Plaza, The Peninsula and San Marco Place. (Technically The Peninsula and San Marco Place are located on the Northbank in San Marco).
So take advantage of not having a commute if you are working downtown or in Riverside.
Condos For Sale in St. Johns County FL
Find low maintenance living in a condo, lower property taxes and A rated schools in St. Johns County! Ponte Vedra Beach and St. Augustine located in the eastern portion of St. Johns County will have the most condos for you to consider. Then you will have spots in Northwest St. Johns County including those in Julington Creek Plantation, World Golf Village and Palencia.
With such a wide range of condos that you means you have condos of every price range including oceanfront condos, golf course condos, intracoastal condos and more!
Condos For Sale in Ponte Vedra Beach FL
When you hear Ponte Vedra Beach, you immediately think of expensive condos. And there are definitely some of the most expensive condos on the ocean in Ponte Vedra Beach. However, thanks to the condo conversions of the past Ponte Vedra Beach also has some of the most affordable condos. These prices are comparable to what is found in Jacksonville Beach!
Ponte Vedra Beach is known for it's gated golf communities. And inside the Sawgrass Country Club and to a lesser extent the Sawgrass Players Club, you will find plenty of condo options. So if you just like the thought of having on site security and a larger community or if we you want a golf course view then you should visit the Sawgrass Condos For Sale.
So if you want to be close to the beach, have a lower property tax, have A rated schools and live in an area full of country clubs then you should visit Ponte Vedra Beach.
Condos For Sale in Nocatee FL
Have you heard about Nocatee? If not then you are missing out on one of the fastest growing communities in the whole U.S. Famous for it's splash park with huge slide and lazy river, Nocatee also has mulitple parks, dog parks, trails, tennis courts, basketball courts, fitness facility and more. You are in St. Johns County with lower property taxes and A rated schools. Plus these are the newest schools found in the area!
Condos are limited in Nocatee. But more might come in the future. In addition, you should consider the Nocatee Townhomes which have similar low maintenance living.
Condos For Sale in St. Augustine FL
Have you ever enjoyed walking around Downtown St. Augustine and taking in all the sights, history & fun? Well there are plenty of condos around St. Augustine that will put you just minutes to your favorite spot.
Want to be in a gated, golf course community? Then you should visit the World Golf Village Condos and Palencia Condos. Both are next to popular golf courses and are newer condos for the area.
Please contact us if you have any other questions about Condos in Northeast Florida.
Learn more about Northeast Florida at the wiki. And find more information on the wiki about the different areas of Northeast Florida.
Popular Property Searches
Northeast Florida Oceanfront Condominium Buildings
Browse Ponte Vedra Beach Oceanfront Condos
Browse Ponte Vedra Beach Condos
Browse Sawgrass Country Club Condos | Ponte Vedra Beach
Non-Oceanfront Jacksonville Beach Condos

For more information, to view homes or if you have questions regarding Real Estate, contact us at (800) 999-0245 or (904) 273-0125.