New Construction Real Estate Statistics
| | |
| --- | --- |
| Average Price | $643K |
| Lowest Price | $210K |
| Highest Price | $13.9M |
| Total Listings | 1,581 |
| Avg. Days On Market | 71 |
| Avg. Price/SQFT | $263 |
Property Types (active listings)
New Construction Homes For Sale | Just Built
Northeast Florida Real Estate > Northeast Florida New Construction Homes for Sale
New Construction Search By Property Type:
New Construction Home Search By County:
New Construction Home Search By Area or City:
Not Finding Anything? Search Recently Built Homes:
Watch the video to see why home buyers like yourself choose new construction:
Northeast Florida New Construction Homes For Sale
The Northeast Florida region is unique in that our newly built homes cost around the same as the resale homes in the area! Some of the fastest growing communities in Northeast Florida are the new construction communities. So check out the homes for sale in Nocatee and Durbin Crossing in St. Johns County and Tamaya, Pablo Creek Reserve and Atlantic Beach Country Club.
So if you are unable to find a resale that has everything you are looking for or you just like the thought of everything being new then you should definitely check out our new construction.
Northeast Florida New Construction by County
Click on a builder below to see all the homes they currently have for sale:
Northeast Florida Builders
Jacksonville Newer Subdivisions
Browse Ponte Vedra Beach New Construction and Newer Homes Communities
Search By Property Type:
Search By Waterfront:
Search By Lifestyle:
Single Family Home Searches:
Condo Searches:

Search By County: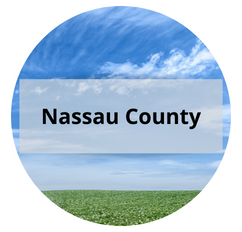 Search By Area & City: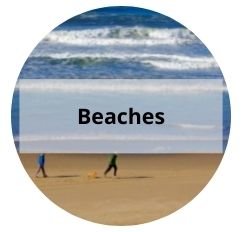 New Construction Homes in Northeast Florida
Surprisingly, you can find new construction homes starting at only $100,000 and going up to as much as you personally want to spend, depending on which county in Northeast Florida that you choose to call home.
Just imagine the excitement in choosing each and every one of the unique details for your new home, from the number of bedrooms and bathrooms to the exact style and color of countertops, appliances and type of flooring you desire. You are in complete control. It is a great feeling to be the very first owner of any new construction home, townhome or condo!
Northeast Florida - Population, Counties, Demographics
In case you are unfamiliar with the region, Northeast Florida includes the combined areas of Clay County, Baker County, Duval County, Flagler County, Nassau County, and St. Johns County. The major cities and largest metropolitan areas are Jacksonville, Fernandina Beach, St. Augustine, Orange Park, and Palm Coast.
The region as a whole is known as "Florida's First Coast." In 2007, the population was 1,457,666 people living in an area of 3,680 square miles. This number continues to increase each year, as the area is quite large and includes Jacksonville, which is the twelfth most populous city in the nation. The median age in Northeast Florida is 37.6 years old. The median household income here is $63,434.00.
In terms of entertainment and things to do, Northeast Florida does not fall short. There are miles and miles of white sand beaches, eighty miles to be exact, and over 80 golf courses expertly designed for avid players. There are historic attractions unique to this region that you should visit if you get the chance, including St. Augustine, America's oldest city, and the 50-block Victorian Historic District of Fernandina Beach. These are just a few of the countless opportunities for enjoyment in Northeast Florida.
Schools and Education in Northeast Florida
With too many schools to list individually, house hunters looking to purchase their next home in Northeast Florida will be pleased to know that many of the schools in the region are some of the highest rated in the entire state of Florida. Schools in each county have been recognized and awarded for numerous educational and community programs and efforts that teach students and help them to become better citizens by the time they reach adulthood. You can find information about each county's schools below:
Duval County Public Schools
http://www.dreamsbeginhere.org/
St. Johns County Public Schools
http://www.stjohns.k12.fl.us/
Reasons To Purchase Your New Construction Home in Northeast Florida
If you are in the market for brand new construction homes and newly developed communities, a region like Northeast Florida is a great place to look and to purchase. At a time when we all see the real estate market as tumultuous and unstable, home values continue to rise in the Northeast part of Florida.
Additionally, this region of the state offers the best in education for your children, vast employment opportunities, as well as access to large cities and major metropolitan areas that have everything you need in the way of travel, entertainment, and more. No matter what type of new construction property you need, whether it is a single family home, condo, or townhouse, you will find the perfect place to call home in Northeast Florida.
For more information, to view homes or if you have questions regarding Real Estate, contact us at (800) 999-0245 or (904) 273-0125.