Northeast Florida > Duval County Real Estate > Neptune Beach Real Estate
Homes For Sale in Neptune Beach FL
Homes For Sale in Neptune Beach
Click the links below to sort results by price range.

# new-construction-near-beach#
Walk to Beach
Which Way Are Neptune Beach Real Estate Prices Headed?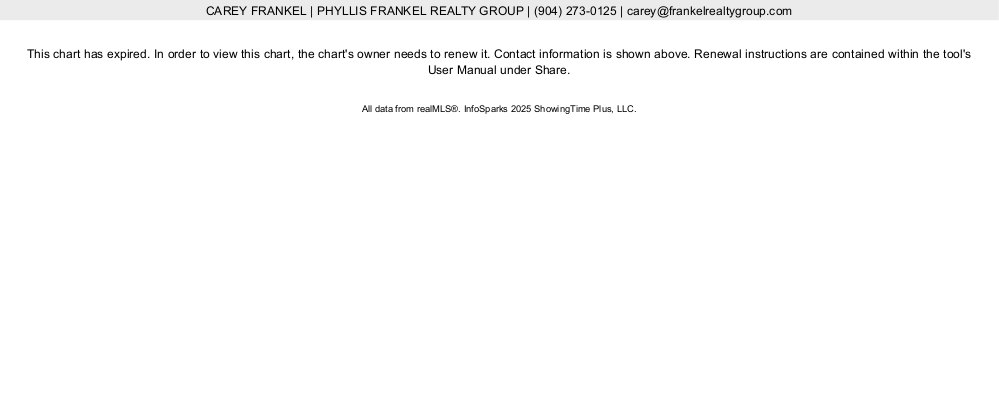 An upward trend line in the chart above means Neptune Beach real estate values are going up. And vice versa...

Are More Homes Coming On The Market in Neptune Beach?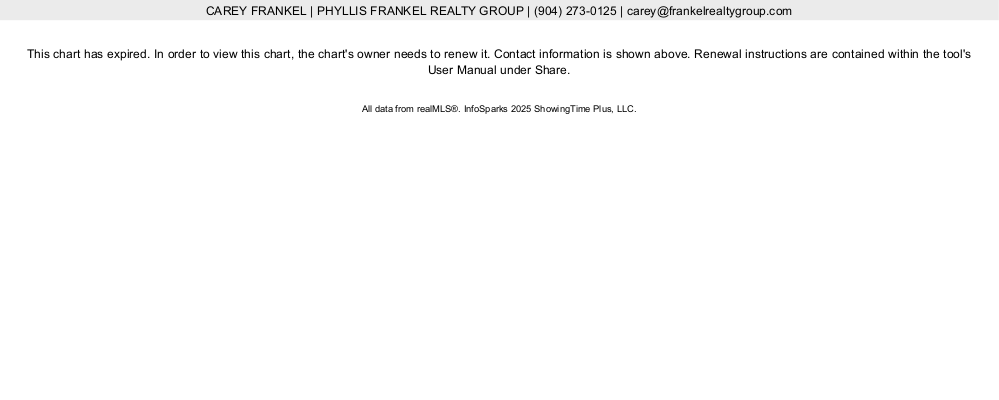 An upward trend line in the chart above indicates more real estate is coming on the market in Neptune Beach. And vice versa... A long term increase in supply of homes will have a negative effect on appreciation if it pushes the absorption rate above the 6 month level.
How Long Do Homes Stay On The Market in Neptune Beach?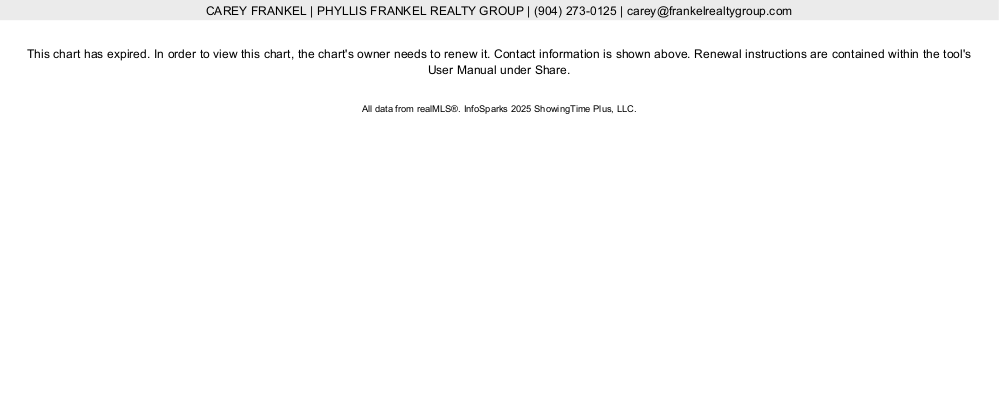 As you can see from the chart above homes in Neptune Beach don't stay on the market long. A steady trend upward would indicate a slowing in the market. And vice versa...
How Close to List Price do Neptune Beach Homes Sell?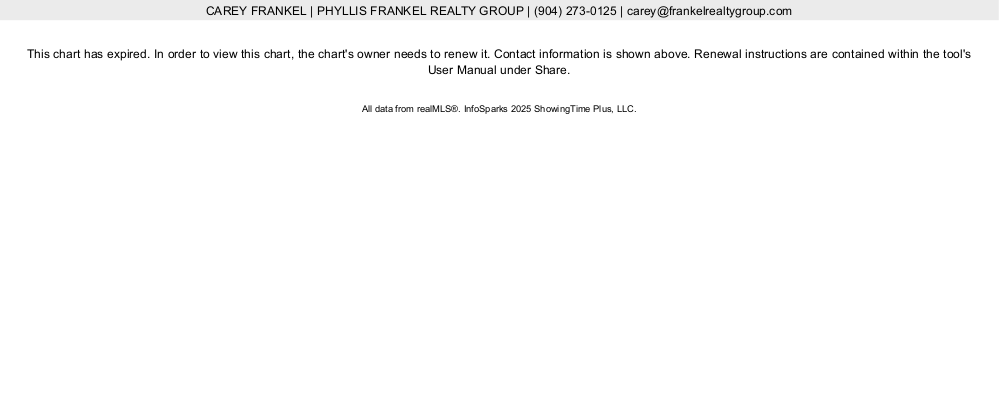 As you can see from the chart above home in Neptune Beach sell relatively close to list price. A steady increase in the sale to list price ratio would indicate a hot market and prices to rise in the future. And vice versa with a steady decrease in the sale to list price ratio.
Please contact us if you have any other questions about the Jacksonville Beach real estate market.
Neptune Beach Real Estate, Jacksonville Region, Duval County, Florida
Neptune Beach has plenty of homes and multi-family properties such as duplex, triplex & fourplex but very little condos. As in all our beaches, the houses for sale east of A1A are the most popular. Neptune Beach properties tend to be older than the homes in Jacksonville Beach. You will see a lot homes converted to duplexes or other multifamily type of properties. And as we see real estate values go up we these properties being converted back to single family homes. West of A1A and closer to the Intracoastal the whole landscape changes with larger lots, lush foliage and some planned neighborhoods.
The City of Neptune Beach, a barrier island part of Duval County, is framed on the east by the Atlantic Ocean and on the west by the Intracoastal Waterway. Just 8000 residents live in the town of Neptune, and they work hard to manage growth and keep a fantastic quality of life, while preserving the residential quality of the town. Neptune Beach is 2.5 square miles, neighbored in the north by the City of Atlantic Beach, as well as Jacksonville Beach in the south. It is one of only three semi-independent towns in the area; the remainder of the towns in the Jacksonville area was swallowed up administratively in 1968. Neptune, however, maintained its independence.

The name Neptune Beach means different things to different people. Some people think of the gorgeous sandy beach on Neptune Beach; some think of the proximity to Jacksonville, but others think of the tax revolt that led to Neptune becoming independent from Jacksonville Beach!
About Neptune Beach FL 32266
The origins of the Neptune Beach name come from 1922. A local resident, who felt that his house was too far to Mayport train station, had been told that in order to get a train to stop, there had to be a station. Rather than continue to walk to the Mayport station, he built his own station next to his house, and named it Neptune. Sure enough, the train stopped! While the station is no longer there, the name continues and the site where it made its home is now the Sea Turtle Inn.
Neptune Beach Florida Real Estate
Neptune Beach was part of the city of Jacksonville until 1931, when residents voted to incorporate an independent city. Today Neptune Beach real estate features some of the finest living in Florida. The close proximity to Jacksonville ensures that residents enjoy big city amenities while maintaining a distinct small town lifestyle.
There are few places that can offer the life available on Florida's First Coast. The beauty of the rugged coastline combines with famously sunny weather to make Neptune Beach real estate intrinsically valuable. If coast living is in your plans, come to Neptune Beach and see what Florida's First Coast has to offer.
Contact a Neptune Beach Realtor for help finding the best local real estate deals.
How Would We Spend our Time?
Neptune Beach is renowned for its surfing, and it isn't uncommon to see the residents and visitors swimming, swimming, sunning, beachcombing, diving or snorkeling in the magnificent waters that surround the town. Nearby dunes provide ample opportunity for horseback riding. Residents and visitors who delight in hiking or biking find Neptune Beach to be a paradise. Fly fishing and golf are also available in this all-season paradise.
Once you've finished with outdoor fun, relax in the delightful restaurants. Go shopping in quaint stores. For a change of scenery, spend time at a local lodge. To the west is Jacksonville. With numerous shopping areas, museums, and five star restaurants, you'll find something for every family member.
Historic St. Augustine is just 30 minutes away, so spend an afternoon exploring this oldest city.
Who Lives in Neptune Beach FL?
A high proportion of males live in Neptune Beach, and nearly half the population is single. The income is higher than that of neighboring towns. With a median family income of over $65,000, Neptune Beach residents have a lot to spend. Very few residents live in poverty, and a very high portion of the adult residents have college degrees.

The crime rate is about average for Florida, but the proportion of violent crime is much lower than for the rest of the state. The average sale price of a home in Neptune Beach is currently $308,000, and home prices overall have fallen over 2% since the end of 2007.

Neptune Beach Schools
Your children can attend some of the finest schools in America in Neptune Beach. The Duval County Public Schools, and all of the schools under its jurisdiction, has earned accreditation from the Southern Association of Colleges and Schools. Don't forget the good library system, either!

Hang On to That House!
The current trend in Neptune Beach is to hang onto your home. Because growth is being so tightly controlled, there's little new construction. Thus, older homes are a real commodity. Less than one percent of the homes in Neptune Beach have been built since 1999! If you are so fortunate as to purchase a home in Neptune Beach, it's a great investment in the future.
If you think you'd like to live in Neptune Beach, it makes sense to call your Neptune Beach Real Estate Agent as soon as make that decision. With housing tight and ambience loose and flowing, you'll want to put your agent to work looking for your dream house as soon as possible!
For more information, to view homes or if you have real estate questions please contact your Neptune Beach Realtor at (800) 999-0245 or locally at (904) 273-0125. Or leave us a message ...