Should I Sell My Home During the Covid-19 CoronaVirus Pandemic? And If So How?
Posted by Carey Frankel on Tuesday, April 21st, 2020 at 4:41pm.
Should I sell my house during this pandemic and recession?
Absolutely Yes. If you need to sell your house then you should sell it and you can sell it. The process might be a little different but the end result will be the same.
Why? Because it will take 1-2 years to get past this to a more normalized market. So there is no use in waiting if you have to sell. Click here to learn about the covid-19 corona virus effects on the real estate market and what is predicted to happen to the real estate market.
What are your neighbors doing? They are preparing to sell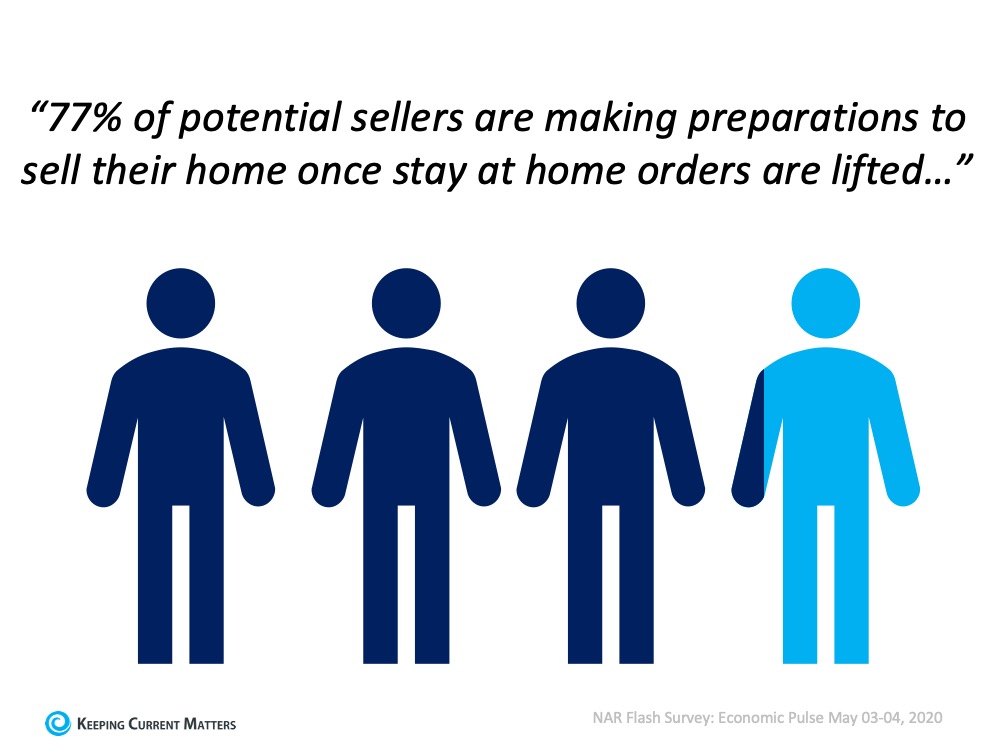 Pros to Selling Your Home During The Covid-19 Pandemic
The good news is homes are still selling and there is less competition on the market right now.
Additional good news is we haven't see a drop in prices yet. (Note the keyword "Yet")
If working from home because permanent then there will be more buyers looking to be in Florida and enjoying our waterfront and pool homes year round.
Some Buyers have put their search on hold. But as soon as they feel safe there will be a large rush of Buyers coming to the market.
So my recommendation is if you have to sell then start selling now! Real estate values are slow moving. So act before we see any changes. We are heading into a recession. There is no telling how long it will be and when the market will bounce back.
Cons to Selling Your Home During The Covid-19 Pandemic
Expert believe with the hit the stock market took that we will see a bigger impact in values on luxury and vacation homes.
You have to adjust to less showings and it taking longer to sell your home because there are less buyers looking
With less showings your house has to shine! Before you go on the market you should prepare extensively, get your home staged and price your home strategically.
You will need to negotiate harder because buyers are starting expect a covid-19 discount
You are allowing strangers who may be contagious into your home. This is a big one!
So the real question then becomes "Can you take strangers coming into your home?"
Your Realtor already has policy and procedures to limit buyers who enter your home to the most highly qualified and to only people making the buying decision. That being said, if you have another place to live while selling that would definitely be safer. If not, then you should have a cleaning procedure after every showing.
This should include:
Provide hand sanitizer at the entry
If you have gloves then provide those
If you have masks then provide those
Clean door knobs, cabinet pulls and light switches after the showing
In the old days we wouldn't discourage multiple buyers coming through at the same time into your home. After all, this shows that your home is a hot commodity and then need to act quick. Now with social distancing we ask the showing agent to be more exact with their showing time so we can get more people in while not double booking a showing time.
Please be aware that even after you have all the buyers come through your home and you go under contract there will still be more people to come through your home: inspectors, appraisers, contractors if you need repairs and the the buyers two more time for an inspection walk through and final walk through.
Ways to make showing your home during covid easier

While limiting the amount of showings decreases your chances of selling and definitely increases your time on the market you can try some of the following:
Showings in a tight time period. You are going to want to step out of the home if you working there. So you might limit showings from 10am - 2pm with 24 hour notice. This will give you time to plan your schedule and clean up after everyone leaves.
No showings until an offer. Advertise you will only allow showings with accepted offers whih are contingent on interior inspections by the buyer.
A note for investors: If you are trying to sell your investment property and it is tenant occupied then you will probably run into a problem with showings. Tenants have always been on average difficult to work with on showings. In this current epidemic that has been turned up a notch.
How Do I Sell My Home During the Covid-19 CoronaVirus Pandemic?
Contact your Realtor for a listing appointment
The purpose of the appointment is two fold.
You want to interview the agent to find out about their experience and how they will market your home.
The Realtor wants to walk through your home to gauge (a) what needs to be done to be put your home on the market and (b) what price will get your home sold in the quickest time frame for the highest dollar.
So the listing appointment is often a "two step" appointment.
First Step
The first step is the initial meeting and a walk through of your home. Your Realtor will have a number of questions and will want to know...
If there are problems with the home?
What your budget for repairs is?
If the information they have obtained from the county records regarding bedroom, bathroom and square footage is correct?
What is your time frame for moving?
What made you fall in love with this home?
What is your preferred means of communication? (email, text, phone or combination of all?) For example, We are a "data heavy" real estate company so we send a lot marketing reports, statistics, feedback, etc via email and then have weekly phone calls to discuss the market. However, if you only want to hear from us when you get an offer then we can do it that way. Or we can call you every few days. Just let us know what works for you.
What are you expectations?
What are you questions?
What can we do to make you happy, informed and satisfied?
Second Step
The second step is for the Realtor to come back and discuss with you their findings after they have pulled the best comparable sales and market data. They will have recommendations of what needs to be done to put your home in selling shape. And they will also show you based on that price what the estimated closing cost will be.
(Please be aware that most Realtors may not divulge their full staging and repair recommendation until after the listing agreement is signed. As this is part of their expertise and what they are paid for. If you are not going to use them then you are not entitled to their advice)
Nobody knows your home better than you. But your realtor knows how your home compares to the competition, what your updates are currently valued at, what updates are needed to make your home competitive, what updates are needless and unnecessary and what will pull the buyer to your home. This objective perspective on your lovely home is what you need to get it sold.
Pricing Your Property
When analyzing the suggested listing price of your property your realtor will go over the current state of the market, average days on the market, the condition of the houses you are competing against and any housing trends that will effect your sale.
We want a price that will drive traffic to your door while at the same time maximize your net proceeds. As common sense would dictate, this is contrary to what the buyers want. Of course, they want the best deal they can find! But what is surprising is that the National Association of Realtors research says that when you price your home at market value you only attract 60% of potential buyers! That is because they are all looking for deal. Pricing your home 10% under market still only attracts 75% of potential buyers. So the moral of the story is not to overprice your home since pricing it at market value only attracts 60% of potential buyers.
Your Realtor isn't setting your price. They are telling you what is selling in the current market. The majority of the time, a seller overestimates the value of their home. We understand. We want you to get the most money for your home so that you are super happy with us and tell all your friends. But if we can't sell your home because of the price you choose then that is not going to happen. We will have buyer's agent asking us to send them comps and to justify the price. So if we can't do that then those buyers are going to just skip your home. So bottom line is we are happy to sell your home for whatever price you like. Just help us justify the price to buyer's agent and appraisers but showing us homes of similar size, location, view, lot size, features and remodeling.
Quick Note on Dollar Per Square Foot: Pointing out that a smaller home sold at a higher dollar per square foot then what I am suggesting for your 1000sf bigger home doesn't work. Smaller homes sell for higher dollar per square foot because more of the value is in the land and not the house. When we go to justify your price to an appraise he is not going to being using the same dollar per square foot measurement.
Problem with pricing too high: Yes you can always come down. But you get the most activity on your home when it first goes on the market. If you are priced too high you miss the quick sale. In addition, if you are on the market longer than usual due to a high price then you will end up with a lower sales price. The study in "Real Estate Economics" states "homes with large % change in list price take longer to sell and ultimately sell at lower price".
So how is this different in the covid-19 corona virus environment?
Thanks to modern technology we don't have to meet face to face if you don't want to. After all, it is hard to have a discussion while wearing a mask. The whole point of meeting from a Realtors perspective is to take a look at your home and see what needs to be done to get in "selling shape". So in that case we have different options for taking a look at your home where we don't even need to be there:
Telephone video call for you to walk us around your home so we can see the current updates of the home along with colors, flow of the floorplan views, etc.
Link to Cloud Storage with photos and video. You can take photos and video of your home and upload them to the cloud for us to view. We can give you a link to cloud storage if you don't have one.
A quick 10 minute walk through of your home while you step outside. We will be gloved and masked. But this will give us all we need to know to do the market analysis and recommendation for staging and repairs. We can do the house prep from photos/videos if you want but it is mandatory for us to do an in person walk through before your home goes live on the market. We want to make sure we put our best foot forward when your first buyer takes a tour.
We will review the pictures, videos or provide you notes from our walk through with information on how we would "stage" each area - rearranging furniture, painting, de-cluttering, editing or removing decor/furniture. We can send you a recap room by room along with names of contractors/handyman to do any repairs. We will need photos/videos of the areas once you have performed our suggestions.
Please note: If you are taking photos or videos for us then we will need to see any "problem areas" (ie areas that need work, repair or other attention). So take a picture or video if you have a water stain somewhere, holes in the wall, paint cracking or coming off, stucco bubbles or wood rot, fogged windows, flooring stains, cracked tiles, worn/loose/buckling carpet, scratches in walls or floors, etc.
Any discussion of marketing can be done via phone or web video conference call like zoom or skype. We have a video presentation we can send you which shows you how we market homes and then answer any questions you may have. We also have staging and getting ready for photos checklist we will provide you.
Does My Home Go On The Market Immediately?
Usually No. There is often work that should be done in order to get you a higher price and a quicker sale. We have met with sellers a month or two before we expect the home to go live to the market.
We can put your home on the market immediately. But it may effect the suggested pricing for your home. If your home is newer then there is less to do and can go on the market quicker.
What do I need to do to fix up my home to sell for the most money and quickly?
Neutralize strong wall colors. Gray tones are currently the popular color if it works with the rest of your esthetics.
Depersonalize. Take down personal photos and other personal items around the house.
DeClutter. Donate and throw away what you don't need. Rent space at a storage facility if you don't have room in the garage.
Fix. Fix anything you see that is broken.
Clean. Then clean again. You want your home to look and smell clean. Taking of window screens and getting your windows clean may be needed if you have great views. Pressure washing your house, driveway and roof is often needed.
Smells good. Problem areas could include pets, litter boxes, food and spices, trash and garbage disposal, laundry room and teens rooms.
Landscape. Trim your yard, shrubs & tree limbs. Add flowers and mulch.
Lights. Put in bright lightbulbs and if possible smart lightbulbs so that you can schedule the lights to be on when you have a scheduled showing.
Temperature. Make sure it is comfortable. Make sure air is flowing. If not your home will eventually get a stale, old smell.
Then there are special steps for the main rooms of your home:
Kitchen - Empty your counterops and remove everything from the refrigerator. If you have a trash can then hide it. Leave a coffee machine, bowl of fruit, etc on the countertop to stage.
Bathroom - Empty your countertops and put up white towels.
Bedrooms - If it is a bedroom then it should have a bed. If your bedroom is stuffed with furniture then it should be simplified.
Do I have to really do all that?
Yes if you want to sell for the most money and in the quickest time. There are multiple reasons for this:
When a buyer sees a home that needs some work they wonder what is wrong with the house tha they can't see.
Everytime I see a buyer consider a house that needs work they think the cost of the repair/fix/update is double to triple the actual cost. And they want to deduct that from the sales price.
Buying a home is emotional. If something is off (smell, sound, look) then it effects the buyer emotions and leads to no sale for you. According to a Harvard Scholar, "95% of purchase decision take place in the subconscious mind."
Please understand we are not advocating major, expensive renovations. That is because per the studies most major, expensive renovations do not make you money and do not even return what you spent! However, money spent on new countertops, backsplash, paint, light fixtures and flooring is considered well worth the expense if needed.
What paperwork do I need to sell my home?
There isn't any paperwork you need. Your Realtor will bring a copy of the listing agreement and estimate expenses for your signatures. Then they will provide you a copy (usually later via fax/email unless you signed everything online).
Your Realtor will ask you to fill out a seller's property disclosure which is used to outline any material defects in the home to the buyer. This can protect you from lawsuits in the future from the buyer since you are telling them upfront any issues with your property.
However, for marketing your home there are items which will help:
Floorplan
Survey
List of improvements and costs
Information on why you bought this home (may be same reason the next buyer will buy)
Key for the lockbox
Realtor security codes
What happens after I sign the listing agreement?
Here are the seven steps we take after you sign the listing agreement.
Step One
Your agent will provide you with the contractors to get bids for the work that may be needed at your home (ie painting, handyman, landscaping, etc). You only get one chance to put your best foot forward. So you want your home to shine before it goes on the market.
Step Two
If staging was recommended then a stager will contact you to make an appointment to do their consultation. The stager might suggest additional tweaks and move furniture around.
Step Three
And once you get your home in selling shape and staged then your Realtor will set up the photographer, videographer, drone pilot, etc.
Step Four
Get a pre-listing inspection (depending on age and condition of the home). Once your home goes under contract the home buyer will get their own inspection and make a repair request. This means your home will be off the market for up to 17 days while waiting to see if the deal is going to stay together. In addition, then we are rushed to get the items fixed by a licensed contractor. This rush might mean you don't get the best price. So by getting a pre-listing inspection we can ensure once your home goes under contract that it will stay under contract. And as an added bonus, you have plenty of time to get multiple bids to get the items fixed instead of the rush during the contract period.
Step Five
It takes about 48 hours to receive the photos and videos. After receiving them then the marketing department will start to put together the flyers, facebook posts, instagram posts, youtube videos, twitter posts, personal website, etc. We will complete multiple ad copies aimed at different markets.
We will position your home so it stands out versus the competition.
Step Six
We will walk you through the showing procedures. How appointments are made, how to approve/decline, what to expect and what to do before the showing. We have checklists for you!
Step Seven
We will put the sign up and the lockbox on the house. It goes live on the MLS and various websites. Please note that the National Association of Realtors and Google state that 90% of home buyers search online for homes. So online, internet marketing is the "big cheese" in getting your home sold.
Showings can start immediately or that first weekend depending on the market. You will be hooked up to the showing systems so that you will be notified by text or email if a showing is requested. And you can approve the showing appointment the same way.
What do I do after my home starts getting marketed?
We are going to handle the majority of the heavy lifting. However, you can't 100% relax. Your main job at this point is to keep your home ready and be ready to leave your home when an appointment is scheduled. This is a whole lot harder than it sounds.
Most appointments will give you plenty of notice. But there will be that buyer who drives by your home and calls to see see if they can get in immediately. So be prepared as you can be. If there a certain time of day that doesn't work for you then let your Realtor know upfront.
You should also consider two questions. What if my home sells immediately? What if it takes a while to sold? You need to have moving plans to consider each alternative.
Will I get an offer immediately?
Possibly. There are two types of buyers who are looking.
Type One: The first type is the buyer who wants and needs a home immediately. Their home is sold and they need a place to move to. They have looked at everything on the market and didn't like it. If they like yours then you will get a contract immediately.
Type Two: The second type of buyer wants a home but needs to sell their home first. Their home may or may not currently be on the market. This buyer may love your home but may not be able to make an offer because they have to sell their home first.
So the homes that you hear about that sells in one day. That buyer was type one. They liked the home and needed an home immediately.
How many showings will I get?
We will be able to provide you with average number of showings similar homes received last month along with how many showings it took to get an offer. Please note we do not know how the covid-19 crisis will affect showings. So it may take a couple months to see what the "new normal" will be. Recent Gallup poll from the week of April 24th stated that 49% of those surveyed thought it was not a good time to buy a home. This is the lowest number since the poll started in 2003.
When you home first goes on the market you will get a huge influx of showings. This is from everyone who has seen everything else on the market and didn't like what else available. This is where you will get the buyers who will buy now if they like your home.
However, there is no telling if your home will be the right one for that buyer. So after the initial rush, which is typically in the first three weeks or less, showings will slow down. Nothing to worry about. This is what happens with ever home that goes on the market.
We will be monitoring the activity from showings, website views and what is happening to your competition. After this initial period, if we are getting below average showing activity or website traffic then we know we need to make an adjustment.
What is my Realtor doing after the home starts to get marketed and shown?
We have a calendar created where we change out the marketing and the ads. We have updated market analysis scheduled to be done and sent to you. We have a plan to change our whole marketing effort, to target different groups of buyers and to use different channels until we get you that offer.
We are following up with every showing to find out if we are getting an offer. And if not, then why not?
We are watching the market everyday for new competition that goes on the market or sells. We analyze each change to see how it effects our marketing and if we need to do any course corrections.
Is that all the Realtor does?
No at all. Marketing, Pricing and Positioning your home is only the first step.
Explaining the full process to you so you know what expect at each stage.
Monitoring the market and making any adjustments as quickly as needed.
Pre-qualifying buyers before showing them your property
Various calls to agents and buyers getting feedback and overcoming any objections they have in order to get an offer.
Explaining the parts of an offer along with the contingencies. Examining the buyer's financial well being. Giving a cost estimate. Letting you know if it is consider a good offer and what the buyer is asking is normal or outrageous. Also, suggesting a counter.
Keeping negotiations objective and working toward the goal of selling your home.
Making sure all the paperwork is filled out correctly and all disclosures made to keep you out of legal issues.
Monitoring your buyer's loan and letting you know if any issues pop up and how to handle them.
Reviewing the buyer's repair list and letting you know what is normal and what is extraordinary to ask. Negotiating to keep the contract together while minimizing your costs.
Handling any appraisal issues and letting you know your options,
Keeping track of the paperwork that is getting done for closing so there are no delays.
So just marketing your home and showing your home is only the first step. That is why sales by homeowners without Realtor assistance only make up 8% of all sales annually. There is a whole bunch that happens behind the scenes that a homeowner never sees. Hiring an agent not only gets you a contract on your home but is also insurance to get you from contract to closing with as few hassles as possible. The money you spend on your Realtor's commission will more than be made up on your cost savings on the different cost in selling your home and profit you make when selling your home.
Is there anything else that is different due to the Covid-19 epidemic?

here are two very important differences.
1. Your contract will have a Covid-19 addendum due to possible delays in the closing process. Our addendum has 2 parts:
Our addendum states that if the Buyer, Seller, Lender or other Service Provider become subject of a covid-19 virus quarantine or closure prior to or at the time of closing which delays the sale then the sale will automatically extended for a period of up to 15 days after such quarantine or closure order is lifted. The maximum delay is 30 days unless mutually agreed to by all parties.
If Buyer's inability to obtain their loan and close is due to Buyer's loss of income from COVID-19 related issues, then either party may terminate this agreement.
2. You need to protect yourself with some spacing between your moving dates (out & in) to account for any unexpected delays that might pop up.
By this I mean you should end your lease or plan to vacate your current home after the closing date of your purchase. Also be aware that when you go to negotiate with this seller they may also ask for post closing occupancy.
Expect Real Estate Delays
Everybody is working from home. And some departments are half staffed. So we are concerned about how quickly lending can be done. So we suggest leaving yourself some leeway at closing and expect the other party may be doing the same. What this means is if you are buying you may not want your lease or closing date of your home to match the closing date of your purchase. Instead you might want to have extra time in your current property just in case there is a delay. Or if you are selling then you might ask for a post closing occupancy to give you extra time just in case there is an issue with your purchase.
However, there are more issues. What if the buyer, seller, lender, closer, etc become subject to quarantine or closure? What if buyer looses income or job due to the virus and/or quarantine? We at the Phyllis Frankel Realty Group have an addendum to cover these issues. You should make sure you have one and use it also.
How do I keep myself safe during a real estate transaction?

Going Online for Real Estate When Possible
Home Shopping - Buyers are doing as much of their home viewing online before making an appointment to personal view. Sellers are doing virtual tours, 3D tours, virtual open houses and more.
Home Showing - Only for pre-approved buyers with only buyers that are buying now. No children or friends accompanying on the showings. If the buyer prefers then the Realtor can do a facetime or similar app to do a walk through of the home for the Buyer without them visiting the house.
Contracts - All contracts can be signed via an esign service on your phone or computer.
Closing - Some lenders and closers are set up for online closing. However, most still require you to come in and sign. The other party and Realtors won't be in the room with you. It will be just you and the notary.
Ready to sell? Have Questions? Please contact us:
Leave a Comment